Interview with Techfynder CEO in Business Connect Magazine
Business Connect Magazine in India carried out an interview with our CEO Praveen Madire where he dives into his wealth of experience, unique insight into the HRTech industry and how the entrepreneurial spirit continues to drive this business venture forward.
Business Connect is a business magazine whose name is derived from Business Community which connects entrepreneurs, executive officers and VCs.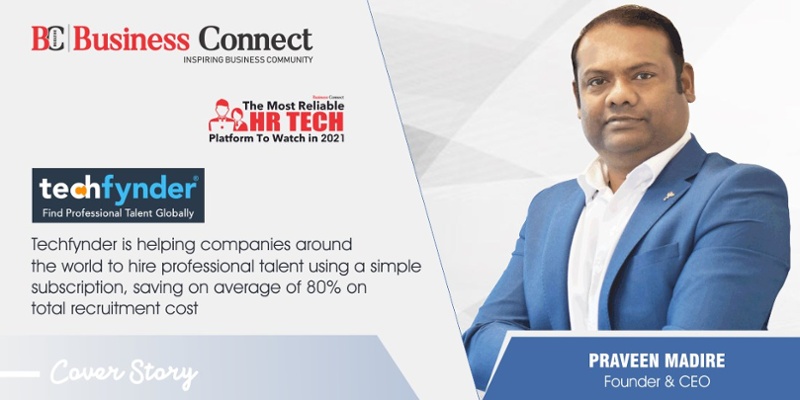 Today, HR pros are facing many impediments in seamless operations of recruitment processes as well as related functions. And the novel Coronavirus has only worsened the scenario in the whole procedure. For the time ahead, HR needs to acknowledge the significance of the HR Tech Platform to offer real-time solutions, up-to-date information and much more to ensure exemplary success to an organisation. Techfynder has entered the HR Tech industry with the endeavor to be substantive in this direction only.
"We are constantly looking at the global landscape from machine learning to automated behavioral science with AI logic. Our platform is an excellent space for immediate results in the recruitment journey. Employers have access to real-time availability from the best professionals located across the globe. The platform allows both sides to talk directly with each other, set up interviews, and sign contracts without needing to leave the portal."
To read the complete interview, click here
Tags:
the hiring process
,
save money
,
recruiters
,
Featured
,
Sourcing talent
,
Direct Solution
,
Recruitment
,
business success
,
Exclusive interview
,
Business Connect Magazine
,
Hrtech