Techfynder HR India Conference
The Techfynder HR Conference India 2023 was a Big Success! At the event, our esteemed speakers brought light to the daily concerns of recruitment. With that, we had a terrific 150+ Engaging HRs at the event.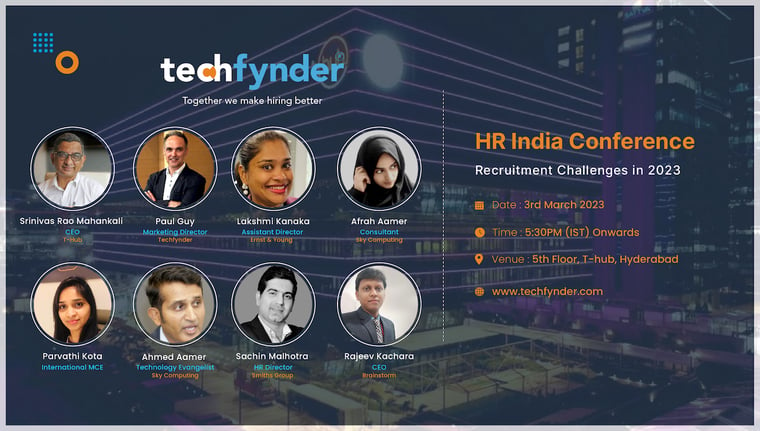 The event was held in the prestigious T-Hub headquarters in Hyderabad. We had a panel discussion on the Challenges of Recruitment in 2023, and how HR Technology can provide a sustainable option for businesses moving forward.
We have a special welcoming message from the CEO of T-Hub, Srinivas Rao Mahankali. Our panel consist of:
Palagummi Lakshmi Kanaka - Ernst & Young Sachin Malhotra - Smiths Group plc
Afrah Aamer -Technology Expert
Rajeev Kachara - Brainstorm
The agenda discussed was:
1. The cost of hiring in 2023
2. Securing an employee after an employment offer
3. Is hiring pre-vetted candidates possible in Today's marketplace? 4. Sustainability and the use of technology within recruitment
After the panel discussion, we had three individual speakers.


Ernst Young - Palagummi Lakshmi Kanaka
Sky Computing - Ahmed Aamer
Techfynder - Paul Guy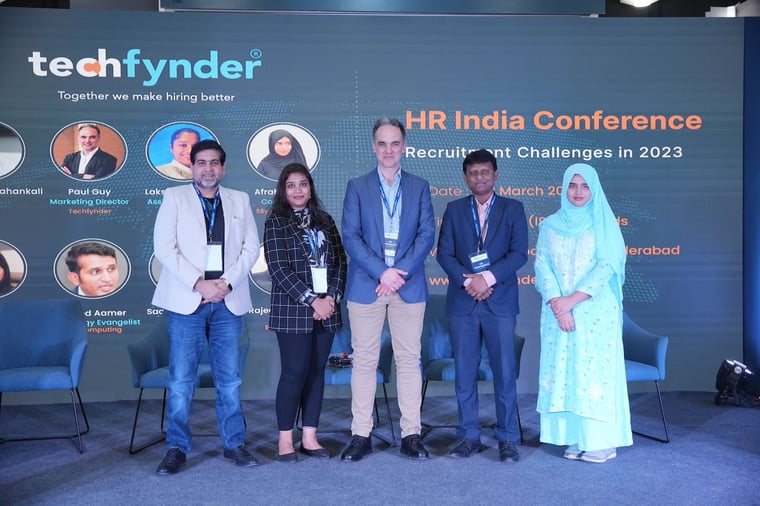 Tags:
the hiring process
,
career
,
techfynder hiring plans
,
Solution
,
Partnership
,
business
,
Recruitment
,
Techfynder Services
,
Hiring solution
,
Hyderabad, India
,
Job seekers
,
T-hub
,
innovation
,
job posting
,
job fair
,
networking event
,
internship mela
,
Techfynder India HR Conference