Dublin Tech Summit 2022 - Europe's Fastest Growing Tech Conference
We are thrilled to have attended as an official partner of the Dublin Tech Summit 2022. The two-day conference at The RDS brought together some of the most outstanding global companies and individuals. Techfynder team has met and spoken to many talented professionals in person and is amazed by all the insightful stories and everyone's willingness to share experiences and learnings.
We had the chance to meet up with leaders & learn from 120 talks across four stages covering topics such as Artificial Intelligence, Fintech, Cybersecurity, Tech for Good, Metaverse and much more.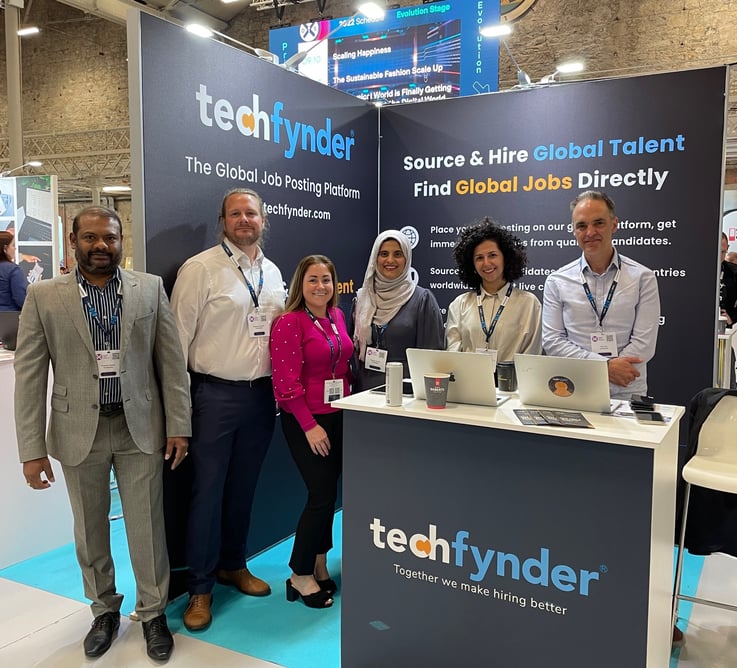 In addition, the event hosted the Vision X Pitch Competition to create and showcase innovation and to bring companies with a vision to the forefront of European competition. TechFynder was selected amount 20 global companies and start-ups to pitch live in the knockout stages of Dublin Tech Summit's Pitch competition. Paul Guy, our Marketing Director, had a 5 minutes pitch about Techfynder's hiring technologies and unique selling proposition (USP).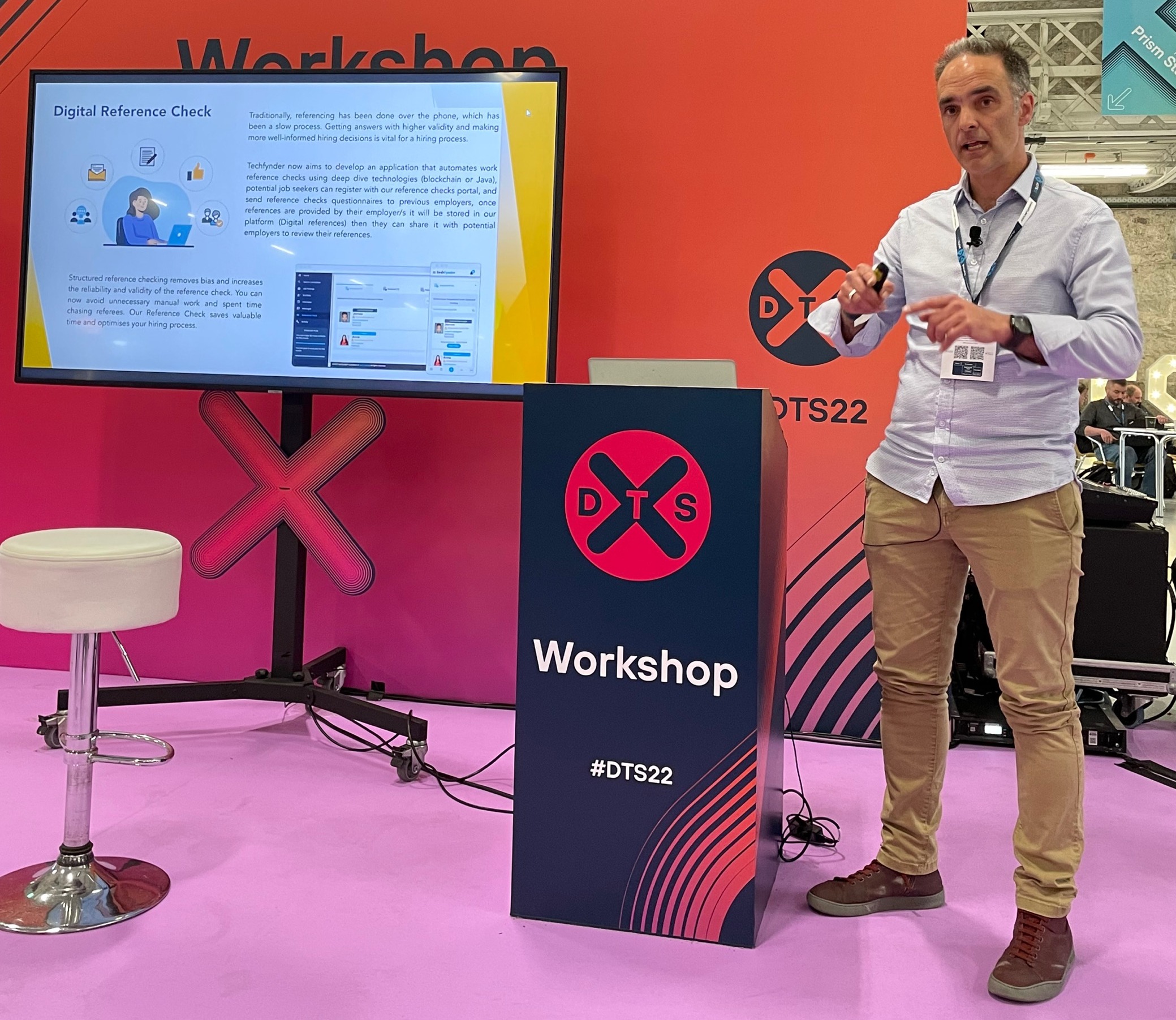 The well-rounded event gave us the opportunity to speak and connect with so many of the attendees, clients, and partners, giving insights on everything Techfynder is related to.
If you want to make a difference in your recruitment process and require a hiring solution with immediate and efficient results, sign up here as a business.
To find remote and on-site job opportunities across all sectors in your preferred location, register & complete your profile for free.
Tags:
tech skills
,
techfynder.com
,
virtual recruitment
,
AI Event
,
Partners
,
Partnership
,
Global
,
business and finance
,
business success
,
Techfynder Services
,
productivity
,
Hybrid solution
,
Artificial intelligence
,
Digital Growth
,
Brand Recognition
,
inclusion
,
tech platform
,
Blockchain Technology
,
platform
,
reference check
,
employees
,
1000 new jobs
,
Dublin Tech Summit