TECHFYNDER FEATURED IN IRISH TECH NEWS
We would like to say thank you to Irish Tech News for the opportunity to share our services and our company culture with their readers. As the name suggests Irish Tech News is Ireland's leading technology news site.
Describe the company – the elevator pitch.
We are a new international digital service that connects contractors with companies globally in one platform. Our vision is all about connecting, Connecting the contractor with the right opportunity and the client discovering a global audience of talented technology contractors aligned to their needs. Our technology allows you to create your own profile and select the right opportunity via location, skill, rate and experience.
What have been your biggest wins to date?
Launching our brand officially with Enterprise Ireland and the Minister of Business, Enterprise and Innovation, Heather Humphreys. Attracting thousands of IT professionals onto our platform after only a few weeks. Lastly, after a month of dedicated market research and market SWOT analysis -our brand. A genuine surge of support and engagement on all of our social media channels in just two weeks.
What are your plans for the future?
To grow globally and expand our offices from Ireland and India to London, Germany and USA.
Who are you trying to attract to your product?
Two audiences: the contractors and the companies.
Read full article here:
https://www.businesstelegraph.co.uk/business-showcase-techfynder-coming-to-websummit-2019-irish-tech-news/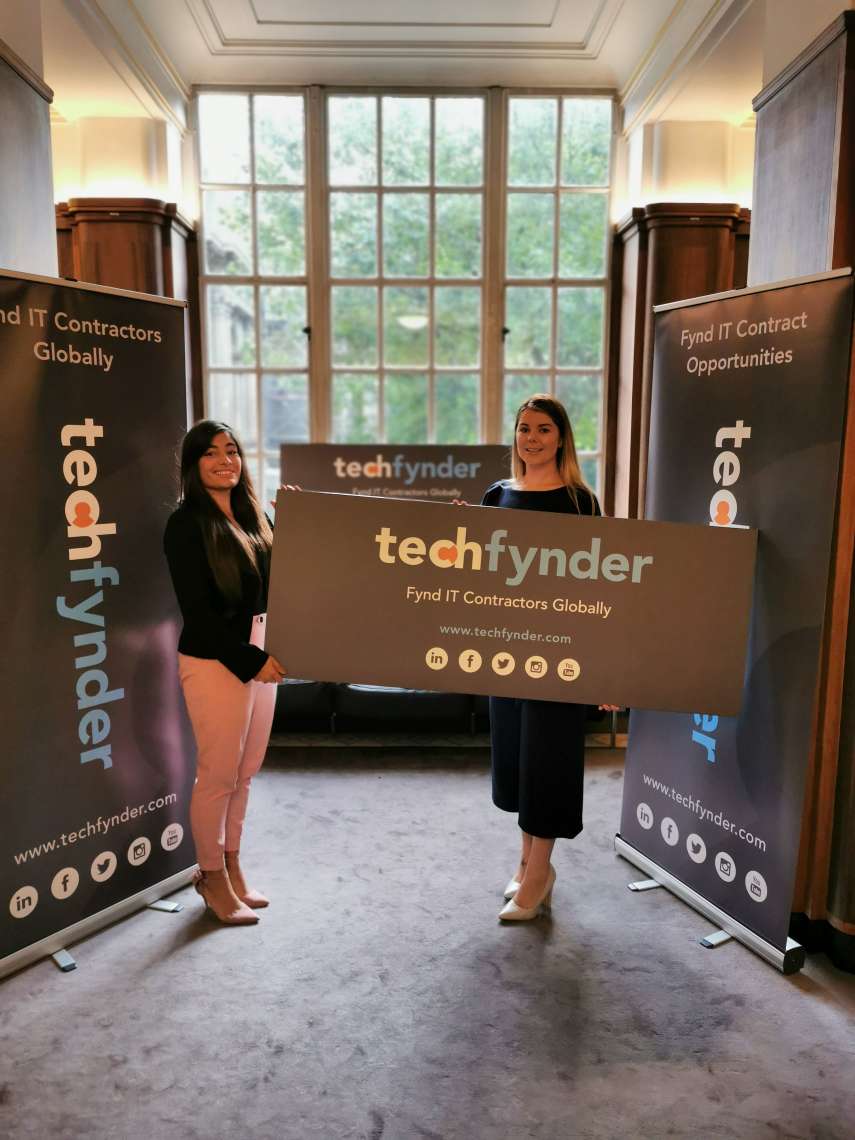 Tags:
Template Setups
,
contracts
,
job search
,
opportunities
,
find jobs
,
small businesses
,
tech businesses
,
secure a job
,
job blogs
,
tech blogs
,
search engine for jobs
,
what is techfynder
,
tech skills
,
tech recruiters
,
it recruiters
,
the hiring process
,
career
,
job alerts
,
tech jobs
,
technology contractors
,
remote team
,
work
,
find contractors
,
location
,
skills
,
save money
,
save time
,
profile
,
employment landscape 2020
,
techfynder
,
techfynder jobs
,
techfynder contracts
,
techfynder app
,
technology jobs
,
it contracts
,
jobs
,
start up
,
Find IT contractors
,
search
,
job search engine
,
job listings
,
technology industry
,
recruiters
,
search jobs
,
it tech jobs
,
employment
,
find contracts
,
rates
,
contracting opportunities
,
tech jobs 2020
,
perfect tech team
,
techfynder.com
,
techfinder
,
part-time jobs
,
tech part time jobs
,
dedicated global recruitment platform
,
IT freelance contractors
,
tech finder
,
it contractors
,
employment landscape
,
IT Contracting Industry
,
Professional Indemnity Insurance
,
Public liability insurance
,
Employer Liability Insurance
,
IT Contractor Insurance
,
contract employees
,
Expat jobs
,
IT Professionals
,
Expats
,
IT Skills
,
Top IT Skills Covid
,
future workplace
,
tech jobs 2021
,
video interviews
,
hiring tools
,
virtual recruitment
,
how to manage contractors
,
managing contractors
,
Manage Contractors
,
techfynder team
,
meet the techfynder team
,
new faces onboard
,
awards
,
National start-up awards
,
contract jobs trend india
,
techfynder survey
,
contractual trends
,
Techfynder research
,
netherlands contract jobs
,
indian market survey
,
netherlands contractors
,
netherlands IT contractors
,
techfynder times of india
,
techfynder times of india interview
,
techfynder news india
,
techfynder news
,
techfynder growth
,
techfynder growth announcement
,
techfynder hiring plans
,
techfynder careers
,
techfynder yahoo news
,
south africa contractors
,
south africa contract jobs
,
accounting and finance
,
human resources and recruitment
,
pharmaceutical and medical devices
,
all sectors
,
Banking and Insurance
,
sales and marketing
,
Life Sciences and food
,
Information Technology
,
cricket ireland awards
,
Techfynder AI Event
,
AI Event