Pathmonk Interviews Marketing and Communications Director Paul Guy
Podcast on Brand Recognition to Penetrate Different Markets
Although it may seem obvious that talent success is business success, there are just too many employees who feel undervalued and underappreciated. Your greatest business asset is your people. However, assets are only truly valuable through the time and energy you commit to them.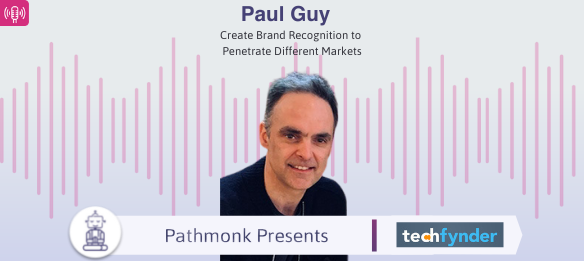 Hosted by Lukas Haensch at Pathmonk, a 20 min episode with data- backed success and failure stories, where business owners and marketers share their insights on digital growth.
This podcast is on brand recognition to penetrate into different markets. Our very own Paul Guy shares his insights on optimizing brand recognition in order to penetrate different markets in a personalized and valuable way.
Techfynder reaches varying markets around the world and it is valuable to Paul to create dominating brand recognition to reach those differing markets. By being innovative in our analysis of decision data the team can target each market based on their desires and needs. As Paul says; 'You have to make the effort to suit their desire'.
Link to stream this intriguing interview below.
Tags:
opportunities
,
techfynder growth
,
techfynder interview
,
global teams
,
Marketing team
,
Hiring solution
,
Pathmonk
,
Marketing Director
,
Digital Growth
,
Paul Guy
,
Brand Recognition
,
Podcast