FIRST APPEARANCE IN INDIAN MARKET
In recent years, companies in India and around the world have seen a paradigm shift in the HR practices making an overall impact in shaping organisations. To overcome the hurdle of seeking job opportunities and to connect to employers directly, an Irish company's technology is redefining the traditional hiring model by enabling Indian IT professionals to connect with global employers at their chosen locations through their portal for free.
The development of Techfynder has been supported by Enterprise Ireland through R&D funding. Elaborating on the same, David Flood, Director, India & South Asia – Enterprise Ireland states, "Supporting and trusting innovative ideas is a key factor for success. Techfynder, Test Triangle's new online recruitment platform which connects employers in the IT sector and qualified IT contractors for work on specific projects globally. I am very pleased that the Government of Ireland, through Enterprise Ireland, has been able to support the company through its R&D initiatives and to launch it in India."
Mr. Flood further added "The Irish Government is supporting companies that put innovation first and Techfynder is a company that is both innovative and one that is thinking globally. We call that the 'Irish Advantage' and it will further boost Ireland and India's business and trade tie-ups."
Techfynder is a free service for IT contractors to register and a subscription-based service for companies that provides immediate results from exact skills, experience, rates and real time availability to work at their client locations.
Read full article here:
https://nrinews24x7.com/ireland-based-techfynder-is-connecting-indian-it-professionals-with-global-employers-in-all-locations/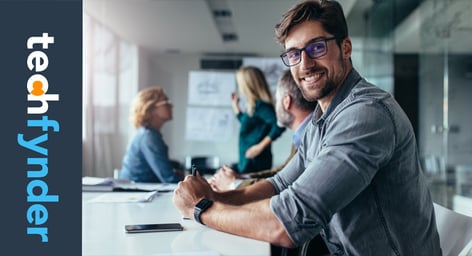 Tags:
contracts
,
job search
,
opportunities
,
find jobs
,
small businesses
,
tech businesses
,
secure a job
,
job blogs
,
tech blogs
,
search engine for jobs
,
what is techfynder
,
tech skills
,
tech recruiters
,
it recruiters
,
the hiring process
,
career
,
job alerts
,
tech jobs
,
technology contractors
,
remote team
,
work
,
find contractors
,
location
,
skills
,
save money
,
save time
,
profile
,
employment landscape 2020
,
techfynder
,
techfynder jobs
,
techfynder contracts
,
techfynder app
,
technology jobs
,
it contracts
,
jobs
,
start up
,
Find IT contractors
,
search
,
job search engine
,
job listings
,
technology industry
,
recruiters
,
search jobs
,
it tech jobs
,
employment
,
find contracts
,
rates
,
contracting opportunities
,
tech jobs 2020
,
perfect tech team
,
techfynder.com
,
techfinder
,
part-time jobs
,
tech part time jobs
,
dedicated global recruitment platform
,
IT freelance contractors
,
tech finder
,
it contractors
,
employment landscape
,
IT Contracting Industry
,
Professional Indemnity Insurance
,
Public liability insurance
,
Employer Liability Insurance
,
IT Contractor Insurance
,
contract employees
,
Expat jobs
,
IT Professionals
,
Expats
,
IT Skills
,
Top IT Skills Covid
,
future workplace
,
tech jobs 2021
,
video interviews
,
hiring tools
,
virtual recruitment
,
how to manage contractors
,
managing contractors
,
Manage Contractors
,
techfynder team
,
meet the techfynder team
,
new faces onboard
,
awards
,
National start-up awards
,
contract jobs trend india
,
techfynder survey
,
contractual trends
,
Techfynder research
,
netherlands contract jobs
,
indian market survey
,
netherlands contractors
,
netherlands IT contractors
,
techfynder times of india
,
techfynder times of india interview
,
techfynder news india
,
techfynder news
,
techfynder growth
,
techfynder growth announcement
,
techfynder hiring plans
,
techfynder careers
,
techfynder yahoo news
,
south africa contractors
,
south africa contract jobs
,
accounting and finance
,
human resources and recruitment
,
pharmaceutical and medical devices
,
all sectors
,
Banking and Insurance
,
sales and marketing
,
Life Sciences and food
,
Information Technology
,
cricket ireland awards
,
Techfynder AI Event
,
AI Event