Techfynder Marketing Director live on Nigerian TV News
Techfynder's Marketing Director, Paul Guy, spoke on Nigerian National TVC News about their Recruitment Platform and how it helps job seekers and businesses to find jobs and hire local talent in Nigeria.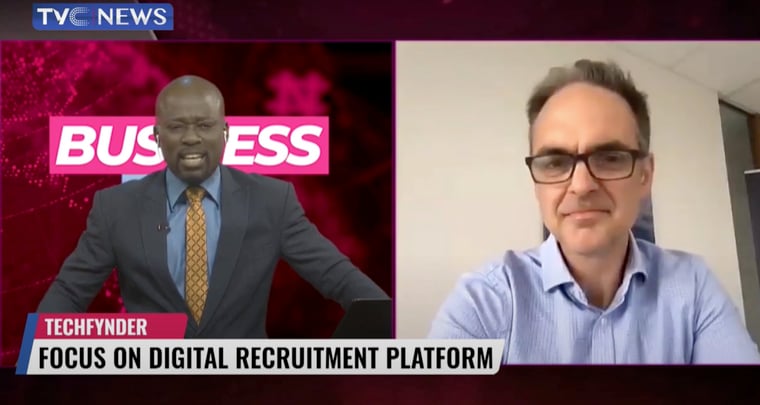 Techfynder is a startup company that assists job seekers in finding the right vacancies across 180 countries worldwide including Nigeria, in all sectors of the economy in finding full-time, part-time, or remote job opportunities.
The company also creates talent visibility profiles for recruiters and cooperates with organisations in simplifying their recruitment process. The company's portals comprise job opportunities in various fields of IT and Non-IT sectors.
Tolulope Ogunjobi, from TVC News, invited our director for an on-air live interview and discussion to give a better understanding of this platform.
Find out how we can help job seekers and businesses in Nigeria
Tags:
what is techfynder
,
the hiring process
,
career
,
technology jobs
,
techfynder growth
,
techfynder hiring plans
,
Solution
,
Partnership
,
business
,
Recruitment
,
Techfynder Services
,
Hiring solution
,
Paul Guy
,
Job seekers
,
job posting
,
TVC news
,
Nigeria
,
business Lagos