TECHFYNDER OFFICIALLY LAUNCHED IN NETHERLANDS
Techfynder has officially launched in Netherlands, the new powerhouse of tech innovation in Europe. With its everyday top-notch scientific and technological advancements and highly qualified workforce, the Netherlands is steadily becoming the new Silicon Valley.
Techfynder can help the market in the Netherlands by offering a direct solution with access to a global talent pool, as well as locally sourced contractors that are available. The supply for employers utilising an educated labour force in the form of independent contractors serves as a more viable and direct solution for businesses.
"We have seen an increasing demand in Mainland Europe especially in the core areas within the Netherlands and as such the technology market for contractors joining Techfynder as well as businesses availing of their services," says Paul Guy, Director of Marketing, Techfynder.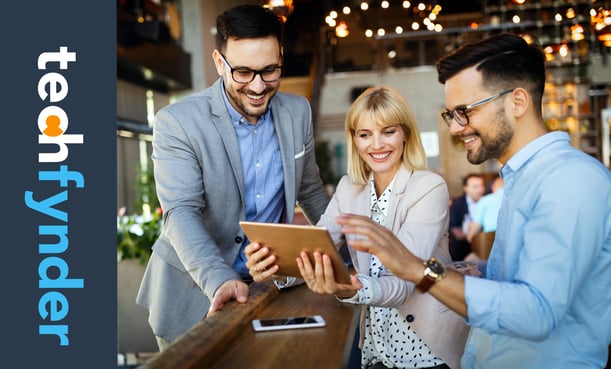 Tags:
contracts
,
job search
,
opportunities
,
find jobs
,
small businesses
,
tech businesses
,
secure a job
,
job blogs
,
tech blogs
,
search engine for jobs
,
what is techfynder
,
tech skills
,
tech recruiters
,
it recruiters
,
the hiring process
,
career
,
job alerts
,
tech jobs
,
technology contractors
,
remote team
,
work
,
find contractors
,
location
,
skills
,
save money
,
save time
,
profile
,
employment landscape 2020
,
techfynder
,
techfynder jobs
,
techfynder contracts
,
techfynder app
,
technology jobs
,
it contracts
,
jobs
,
start up
,
Find IT contractors
,
search
,
job search engine
,
job listings
,
technology industry
,
recruiters
,
search jobs
,
it tech jobs
,
employment
,
find contracts
,
rates
,
contracting opportunities
,
tech jobs 2020
,
perfect tech team
,
techfynder.com
,
techfinder
,
part-time jobs
,
tech part time jobs
,
dedicated global recruitment platform
,
IT freelance contractors
,
tech finder
,
it contractors
,
employment landscape
,
IT Contracting Industry
,
Professional Indemnity Insurance
,
Public liability insurance
,
Employer Liability Insurance
,
IT Contractor Insurance
,
contract employees
,
Expat jobs
,
IT Professionals
,
Expats
,
IT Skills
,
Top IT Skills Covid
,
future workplace
,
tech jobs 2021
,
video interviews
,
hiring tools
,
virtual recruitment
,
how to manage contractors
,
managing contractors
,
Manage Contractors
,
techfynder team
,
meet the techfynder team
,
new faces onboard
,
awards
,
National start-up awards
,
contract jobs trend india
,
techfynder survey
,
contractual trends
,
Techfynder research
,
netherlands contract jobs
,
indian market survey
,
netherlands contractors
,
netherlands IT contractors