TECHFYNDER SHORTLISTED FOR AWARDS
We are absolutely thrilled to announce that we've been shortlisted in the Tech Start-Up of the year category in the National Start-Up Awards. To have been shortlisted as one of the nation's best tech start-up within our first year is incredible. We would like to congratulate all the other companies who have been shortlisted for this year's ten different award categories.
We are happy that our disruptive platform to headhunting contractors has caught the eye of the judges, it is fantastic to be recognised by such a prestigious group of individuals. This recognition is testament to the dedication of our excellent contractors, clients and team who are doing a great job in achieving our ambitious vision.
The awards ceremony will take place on December 10th, the winner will be announced virtually. Congratulations and the very best of luck to all the finalists! A full shortlist can be found here and more information on the awards at https://www.startupawards.ie/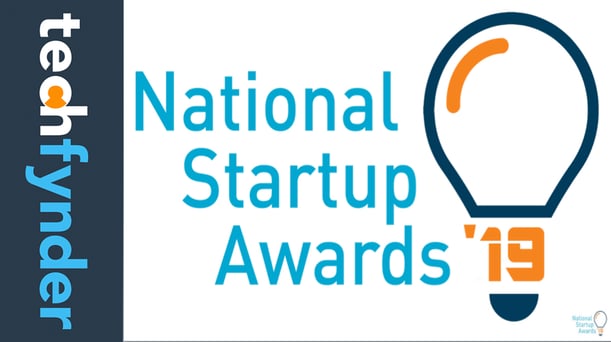 Tags:
contracts
,
job search
,
opportunities
,
find jobs
,
small businesses
,
tech businesses
,
secure a job
,
job blogs
,
tech blogs
,
search engine for jobs
,
what is techfynder
,
tech skills
,
tech recruiters
,
it recruiters
,
the hiring process
,
career
,
job alerts
,
tech jobs
,
technology contractors
,
remote team
,
work
,
find contractors
,
location
,
skills
,
save money
,
save time
,
profile
,
employment landscape 2020
,
techfynder
,
techfynder jobs
,
techfynder contracts
,
techfynder app
,
technology jobs
,
it contracts
,
jobs
,
start up
,
Find IT contractors
,
search
,
job search engine
,
job listings
,
technology industry
,
recruiters
,
search jobs
,
it tech jobs
,
employment
,
find contracts
,
rates
,
contracting opportunities
,
tech jobs 2020
,
perfect tech team
,
techfynder.com
,
techfinder
,
part-time jobs
,
tech part time jobs
,
dedicated global recruitment platform
,
IT freelance contractors
,
tech finder
,
it contractors
,
employment landscape
,
IT Contracting Industry
,
Professional Indemnity Insurance
,
Public liability insurance
,
Employer Liability Insurance
,
IT Contractor Insurance
,
contract employees
,
Expat jobs
,
IT Professionals
,
Expats
,
IT Skills
,
Top IT Skills Covid
,
future workplace
,
tech jobs 2021
,
video interviews
,
hiring tools
,
virtual recruitment
,
how to manage contractors
,
managing contractors
,
Manage Contractors
,
techfynder team
,
meet the techfynder team
,
new faces onboard
,
awards
,
National start-up awards