TECHFYNDER ENTERS THE GLOBAL MARKET
Finding talented technology contractors in the global market is no longer solely the concern of technology businesses, it's now due to Covid-19, the main challenge for all businesses.
Techfynder is empowering employers and IT contractors to find one another quickly and connect with one another directly, saving time and money.
Since its launch in October 2019, it has seen rapid growth. The platform is already active in 92 countries and is used by more than 52,000 technology contractors – one-third of whom are female – and 170 client companies.
It is experiencing significant growth in Germany. "We have seen an increasing appetite in the German technology market for contractors joining Techfynder as well as businesses availing of their services," says Guy.
"They can see that our solution allows them to connect directly with companies based on their skill level, experience, and rates. Currently, there are over 124,000 professional IT contractors based mainly in tech hubs around Munich, Berlin, Dortmund, and Dresden, as well as in cities such as Erlangen and Stuttgart."
Techfynder's IT contractor base in Germany grew to almost 2,500 in its first five months and is now 5,500, being used German client companies such as global player TES, the technology deployment global company.
Corporate subscribers use it to meet a variety of recruitment needs. "One international project saw a client fill 75 jobs, in just five weeks, for positions in Germany, Italy, Portugal, Spain, the Netherlands, and the UK. In another, a UK client company hired five people in each of 17 cities across Germany, with Techfynder supplying 20 candidates for each position."
The global talent base is growing fast. Currently, there are in excess of 3870 tech skills listed on its platform, with new ones added each week.
See full article here:
https://irishadvantage.com/success-stories/irish-talent-tech-company-goes-global/?utm_content=134514769&utm_medium=social&utm_source=linkedin&hss_channel=lcp-40820962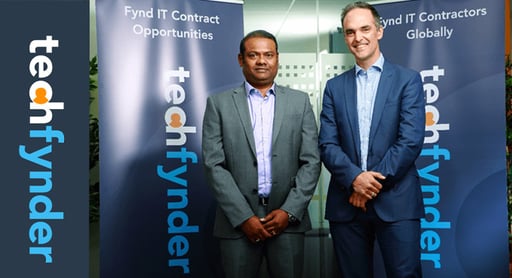 Tags:
Insider
,
contracts
,
job search
,
opportunities
,
find jobs
,
small businesses
,
tech businesses
,
secure a job
,
job blogs
,
tech blogs
,
search engine for jobs
,
what is techfynder
,
tech skills
,
tech recruiters
,
it recruiters
,
the hiring process
,
career
,
job alerts
,
tech jobs
,
technology contractors
,
remote team
,
work
,
find contractors
,
location
,
skills
,
save money
,
save time
,
profile
,
employment landscape 2020
,
techfynder
,
techfynder jobs
,
techfynder contracts
,
techfynder app
,
technology jobs
,
it contracts
,
jobs
,
start up
,
Find IT contractors
,
search
,
job search engine
,
job listings
,
technology industry
,
recruiters
,
search jobs
,
it tech jobs
,
employment
,
find contracts
,
rates
,
contracting opportunities
,
tech jobs 2020
,
perfect tech team
,
techfynder.com
,
techfinder
,
part-time jobs
,
tech part time jobs
,
dedicated global recruitment platform
,
IT freelance contractors
,
tech finder
,
it contractors
,
employment landscape
,
IT Contracting Industry
,
Professional Indemnity Insurance
,
Public liability insurance
,
Employer Liability Insurance
,
IT Contractor Insurance
,
contract employees
,
Expat jobs
,
IT Professionals
,
Expats
,
IT Skills
,
Top IT Skills Covid
,
future workplace
,
tech jobs 2021
,
video interviews
,
hiring tools
,
virtual recruitment
,
how to manage contractors
,
managing contractors
,
Manage Contractors
,
techfynder team
,
meet the techfynder team
,
new faces onboard
,
awards
,
National start-up awards
,
contract jobs trend india
,
techfynder survey
,
contractual trends
,
Techfynder research
,
netherlands contract jobs
,
indian market survey
,
netherlands contractors
,
netherlands IT contractors
,
techfynder times of india
,
techfynder times of india interview
,
techfynder news india
,
techfynder news
,
techfynder growth
,
techfynder growth announcement
,
techfynder hiring plans
,
techfynder careers
,
techfynder yahoo news
,
south africa contractors
,
south africa contract jobs
,
accounting and finance
,
human resources and recruitment
,
pharmaceutical and medical devices
,
all sectors
,
Banking and Insurance
,
sales and marketing
,
Life Sciences and food
,
Information Technology